I was up in Chicago last week, attending the IEEE-sponsored AUTOTESTCON conference. ASSET demonstrated our ScanWorks boundary-scan test support of the Teradyne High-Speed Subsystem (HSSub).
AUTOTESTCON is one of the premier conferences for the military/aerospace test industry. Test and measurement companies get together with government/military acquirers and users to share new technologies, discuss innovative applications, and exhibit products and services. The show is usually well-attended, but a little slower this year, probably due to Hurricane Irma. But the storm didn't dampen attendees' enthusiasm for the technical program and exhibits on display.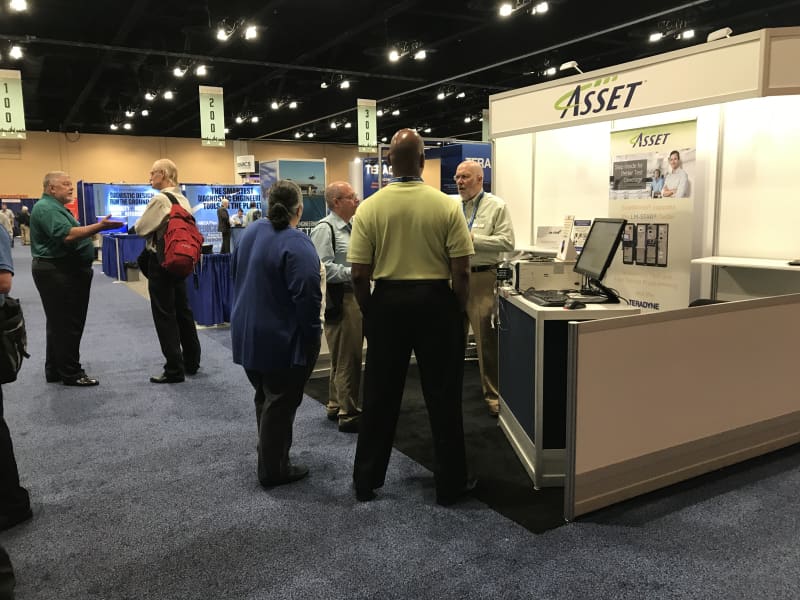 ASSET's booth was supported by Doug Kmetz and Michael Johnson:
On display in our booth was the Teradyne HSSub being used as a hardware controller for ScanWorks boundary-scan test, testing two ScanLite boards: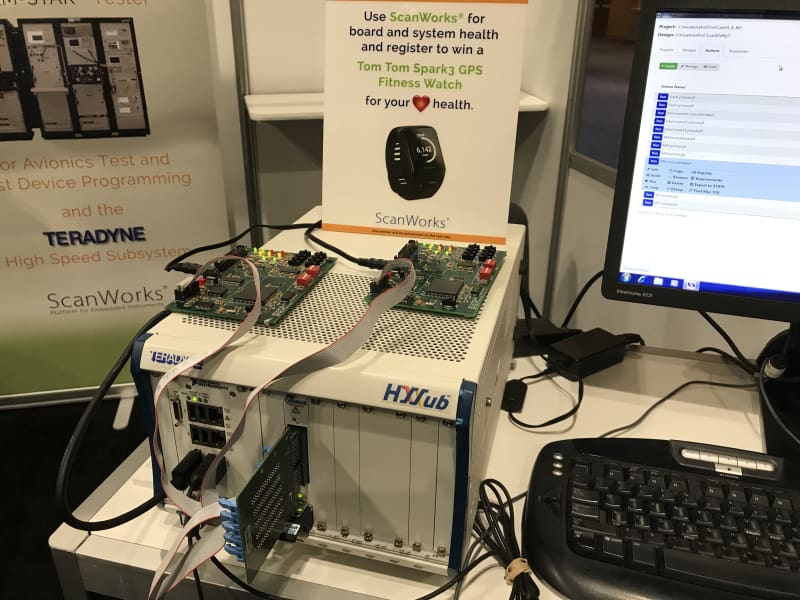 The HSSub is PXI Express-based Automatic Test Equipment (ATE) targeted for military and aerospace assemblies. ASSET and Teradyne have collaborated to integrate the non-intrusive, software-based ScanWorks tools with Teradyne's HSSub hardware for current platforms such as the Teradyne Spectrum HS™ and Lockheed Martin electronic Consolidated Automated Support System (eCASS). 
Speaking of the eCASS, there was one on display within the Lockheed Martin booth, at the back (thanks kindly to the gracious Lockheed Martin exhibitor for volunteering to be in this picture):
ScanWorks has established itself as the de facto boundary-scan test software within the military/aerospace market segment. With its support for the Teradyne HSSub, its use within the Lockheed Martin eCASS, and our award for its application as an embedded JTAG system-level tester in a major high-end defense system, the future for boundary-scan test is very bright.
Want to learn more about in-situ boundary-scan test, and how it is part of an overall lifecycle test flow? See our Embedded JTAG eBook (note: requires registration).