President, CEO and Chairman of the Board
Glenn serves customers by making sure that everyone at ASSET continually strives to increase customer satisfaction. He is in charge of new initiatives, and stays close to the market by spending the majority of his time with customers, prospects, and the people working closest with them. Glenn led the ASSET business at Texas Instruments before spinning ASSET out of TI in 1995. The original ASSET focus was boundary scan test and Glenn led the company through its expansion and transition to a leader in embedded instrumentation. He holds an MBA from SMU and a BSIE from the University of South Florida.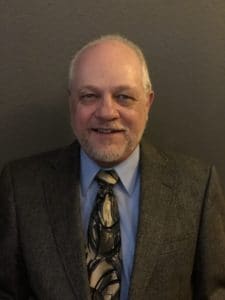 Vice President, Product Development
Keith serves customers by bringing years of hardware and embedded software development expertise to ensure ASSET focuses on accelerating product development, flexibility and an ISO 9001 level of quality.  Prior to joining ASSET, Keith was Director of Embedded Software Development at Cray, Inc. (acquired by Hewlett Packard Enterprise (HPE) in 2019).  Keith also previously held Director of Engineering positions with Newisys Inc., Polycom (now Poly, Inc.), General Bandwidth and Alcatel (formerly DSC).  Keith holds a BS in Applied Mathematics and minor in Computer Science and Business Management from the University of Wisconsin-Stout, magna cum laude.
Mr. Sguigna has more than 20 years of experience in senior-level general management, marketing, engineering, sales, manufacturing, finance and customer service positions. Before joining ASSET, he worked in the telecom industry. He has had profit and loss responsibility for a $150 million division of Spirent Communications, a supplier of test products and services. Prior to his tenure with Spirent, Mr. Sguigna also served in business development positions with Nortel Networks, overseeing the growth of its voice over Internet protocol (VoIP) products.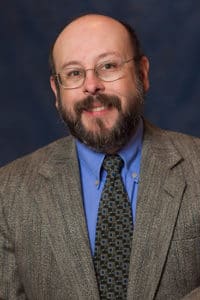 Chief Technologist, Non-intrusive Board Test and JTAG
Adam ensures that ASSET's non-intrusive board test (NBT) methodologies comprise a best-in-class solution to meet the evolving need for improved coverage of board test in the face of ongoing erosion of physical access. Pursuant to ASSET's strong support for standards, Adam is an active participant in IEEE 1149.1, having previously served terms as working group vice chair and as standard technical editor (for the 2001 revision), as well as in nearly all related standards, to include: 1149.4, 1149.5, 1149.6, 1149.7, 1149.8.1, 1500, 1532, 1581, P1149.1.1, P1149.10, iNEMI boundary-scan adoption, PICMG MicroTCA, and SJTAG (system JTAG). Adam's experience prior to ASSET spanned over a decade at Texas Instruments, Sherman TX, where he had roles in application support for TI's boundary-scan logic products and for test and characterization of new logic families. Adam earned the BSEE degree from Oklahoma State University, Stillwater OK, in 1986.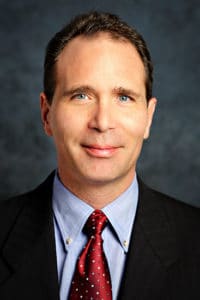 Vice President and Chief Financial Officer
Brent Troxel brings extensive financial and management experience to ASSET having spent over 20 years with GTE and Verizon Communications in positions of increasing responsibility. Before joining ASSET, Brent worked as the Controller for a small publicly traded company responsible for their accounting and reporting requirements. Brent is a CPA and holds a BS in Business from Indiana University and an MBA from the University of Dallas.
Tim Dehne has over 21 years of experience in the test, measurement, industrial, embedded and software industries, with increasing levels of executive responsibility from Vice President of Strategic Marketing to Vice President of Marketing to Vice President of Engineering to Senior Vice President of R&D for National Instruments.
Dehne has led and managed a broad array of business responsibilities and professional disciplines, from a small $15M private company to a global $824M public corporation with tight budget control, increased profitability, revenue growth, and industry-leading employee satisfaction and retention (named 100 Best Companies for 10 consecutive years).
He has successfully developed marketing and R&D organizations on a global basis and has spearheaded the creation of significant global partner and supplier relations programs. He has also led eleven company/asset acquisitions.
Dehne holds a BS in Electrical Engineering from Rice University.
Andy serves ASSET shareholders by making sure that we continually improve the way we listen to customers, respond to their concerns and anticipate their needs. Andy does this by drawing on his marketing management experience at Procter & Gamble, and his success helping other high-tech companies market new technologies. Andy graduated Phi Beta Kappa from Vanderbilt University with a BA in International Economics.
Mr. LeVecchio is the president and owner of The James Group, Inc., a business support and development company in Dallas. At various times during his career, Mr. LeVecchio has acted as both an interim chief financial officer and as a financial oversight executive to assist companies with financial planning, cash management, internal controls, strategic and operating plans, negotiated settlements and stock structures. He has served as CFO of VHA Southwest and Phillips Information Systems. He also worked for Exxon Office Systems and Xerox Corporation. He has a BA in Economics and an MBA in Finance from Rollins College.
Bill serves ASSET shareholders by ensuring that ASSET remains financially stable through fast and profitable growth. He has done this as a founder of his own company (Silicon Systems Inc., now a division of Texas Instruments), and as a Board member at other successful high-tech companies (both public and private). Bill received his BS, MS, and Ph.D. degrees in Electrical Engineering from Purdue University.