Platform for Software Debug and Trace
SourcePoint is a platform of debug and trace tools for C/C++ embedded software and firmware for either Intel, AMD and Arm systems.
This robust environment features multiple views into code execution so that bugs are found fast and problems resolved quickly.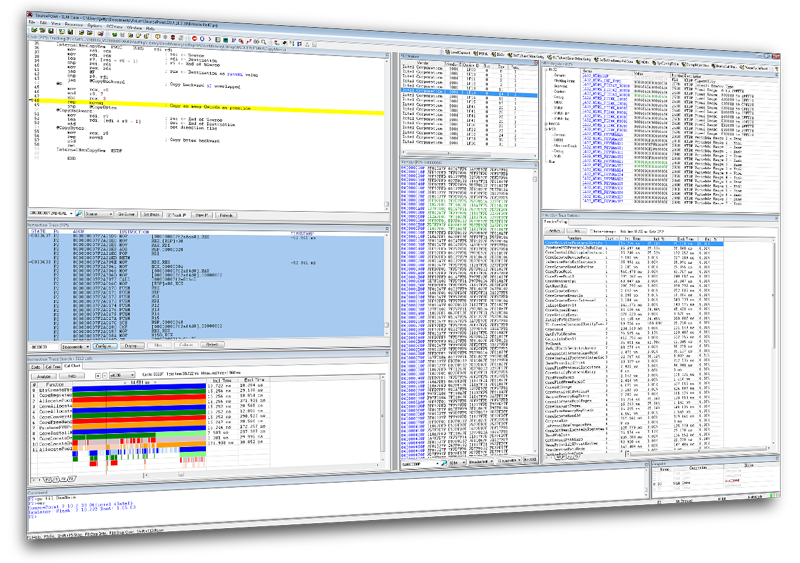 Blog Posts About SourcePoint
Open Source Firmware explorations using DCI on the AAEON UP Squared board
As you may have seen from my last blog, my old favorite open-source platform, the MinnowBoard, has been declared End-of-Life. So how am I to satisfy my innate need to explore the low-level interfaces between silicon, hardware and firmware? I may have found a new open source firmware board that meets my needs.
Running Intel CScripts on Skylake servers
As everyone who works with server designs knows, Intel publishes a group of JTAG-based scripts called the Intel Customer Scripts (ICS, or CScripts for short). The CScripts are derived from internal applications that Intel uses for silicon validation, and they are enormously useful for board bring-up and debug. This week, I took a look at them, and ran some with SourcePoint.