About SourcePoint for AMD
SourcePoint is a powerful debugger for complex multiprocessor software for the latest AMD processors. Support for AMD silicon soon after it's available ensures timely board bring-up and platform validation.
SourcePoint is the premier UEFI debugger for code development. Navigating the ever-growing UEFI code base is critical to minimizing bug identification cycles and shortening development time.
SourcePoint operates in multiprocessor environments and runs on Windows. Features are added constantly to keep up with the ever-changing nature of software development challenges.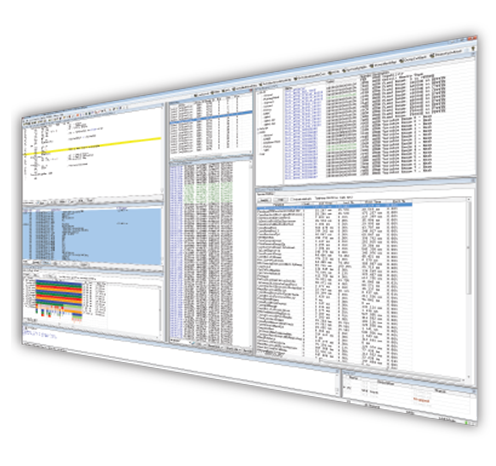 SourcePoint for AMD Software
Users in organizations such as Dell, HP Enterprise, HP, Cisco, EMC, Fujitsu, Intel, Lenovo, Lockheed, NEC and many others agree that SourcePoint's usability and visibility lead the industry, especially when it comes to UEFI and boot firmware debug. From examining code execution at a system-level to bit-level, as well as scrutinizing the most hardware intensive code, SourcePoint has the ability to traverse code hierarchy. Users are provided insight into performance bottlenecks so code can be tuned as necessary. And finding bit-level problems within the most challenging bugs has never been so easy.
SourcePoint for AMD Debugger Features:
UEFI Support
Non-intrusive debug
Real-time operation
Source code debug
Multi-core
High-speed downloads
Advanced breakpoints
Auto-target acquisition
Here's your chance to see how easy it is to validate and test using SourcePoint or ScanWorks. Let us walk you through it!