We announced today the extended integration of ScanWorks' boundary-scan test capabilities with the Teradyne's PXI Express-based High Speed Subsystem (HSSub). Come see a demo at our Booth #101 at the AUTOTESTCON conference!
ASSET has had a long history of working with Teradyne for JTAG/boundary scan test support on their testers. Starting first with the Di-Series VXI hardware instruments configured in a Teradyne test system like a Spectrum 9100 or LM-STAR, we are now supporting their latest hardware, the PXI Express-based High Speed Subsystem (HSSub). This platform supports new testers such as the Teradyne Spectrum HS and the Lockheed Martin electronic Consolidated Automated Support System (eCASS).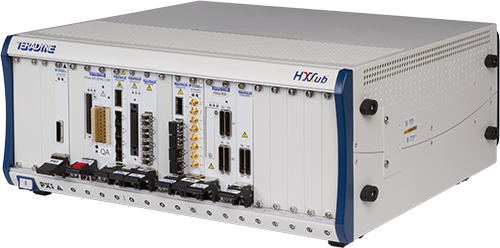 Using the Teradyne boundary scan runtime (TERBSR) library API, our ScanWorks application can use the HSSub just like its own native hardware, with support for concatenated boundary scan chains and numerous digital parallel I/O. In addition, using Teradyne's compiled flash mode, ScanWorks can program flash devices within roughly 10% of the Device Limited Test Time (DLTT).
Want to know more? We'll be at the AUTOTESTCON show, at Booth #101, and Teradyne is in Booth #211. I hope to see you there.