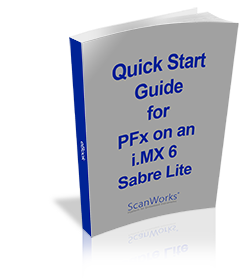 When new products are introduced, the marketing engine has already been busy at work creating web data. You expect to see a data sheet. The data sheet or product brief often has a screen shot, a high-level description, and a feature list to help the customer envision the product use model. With ASSET's introduction of a family of tools to address design and production test challenges for the NXP i.MX6 family (called PFx), we decided to provide a Quick start guide, so you can see the step-by-step actions necessary to use this product. The Quick Start Guide is step-by-step example on the actions necessary to use ScanWorks for the NXP i.MX6 family and show the ease-of-use of the product. The ease-of-use is only part of the equation of how these tools save development time and cost associated with:
DDR memories for calibration and test
Programming SPI and SD/MMC memories at near device programming speeds
At-speed functional test coupled with boundary scan test
All these elements are shown in the eBook Quick Start Guide for PFx on i.MX6 Sabre Lite.
Register to receive this Quick Start Guide here.